City of Munford Christmas Photo Sites and Props
Make sure to visit our new Christmas decorations!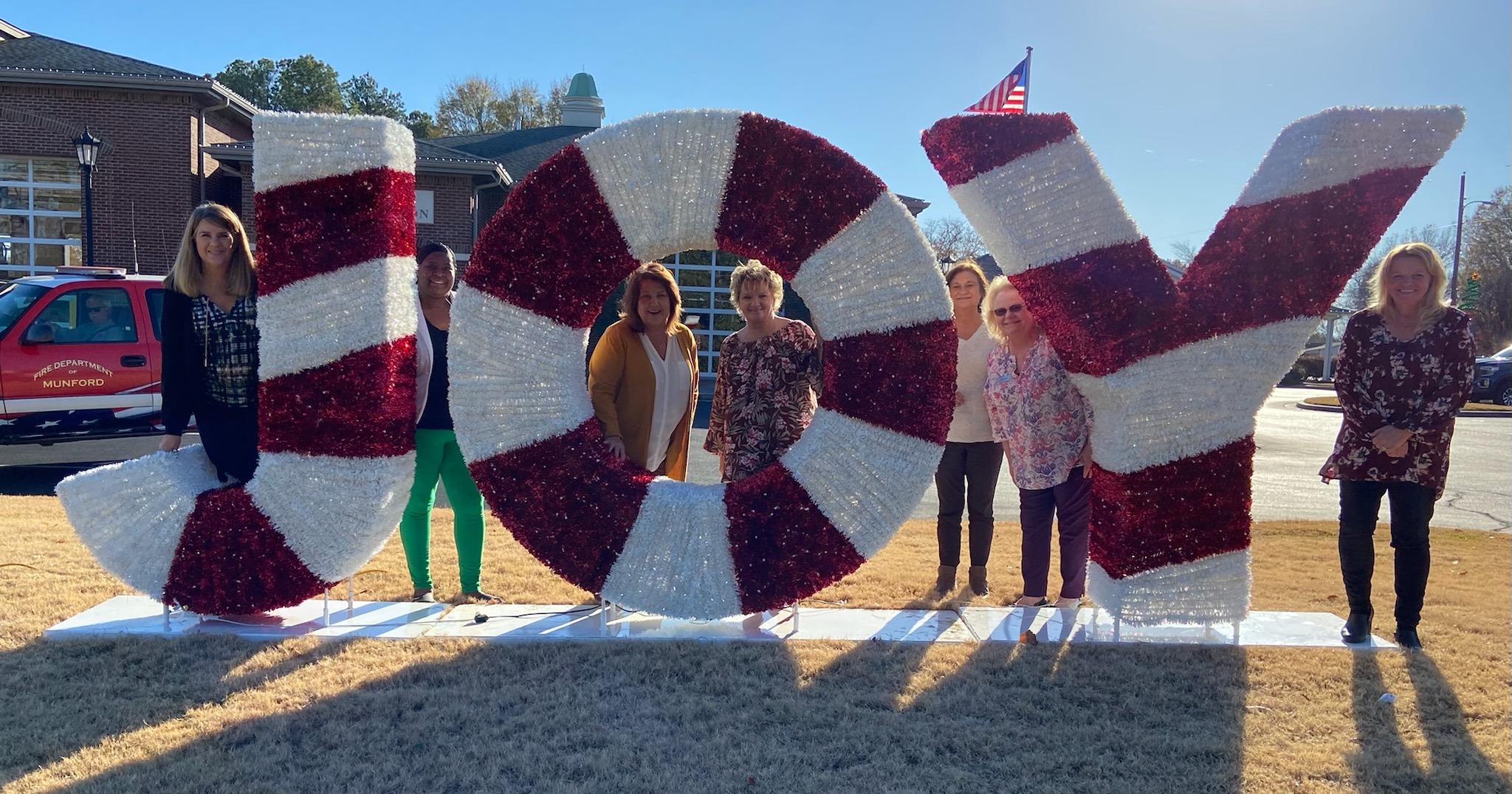 About
Check out all of our Christmas Photo props located around the City of Munford.  Props can be found at Munford City Park, Munford City Hall and the corner of Tipton and Munford Ave. You can upload your photos to the City of Munford through Facebook Messenger.  
Christmas Photo Prop's in the City of Munford
3D Joy (seen above)
Giant Christmas Tree
Ornaments
Tree Lights
Deer Family
Penguin Family
Santa and Baby Deer
Mr. Christmas (11ft 8in tall)
Sleigh with Deer