About
The Tipton County Trustees office has a representative at City Hall in Munford, during tax season.  This location is only open on WEDNESDAY during the tax season. The office opens the first Wednesday in October after you receive you tax notice until February 21.  This office is closed for lunch from 12-1.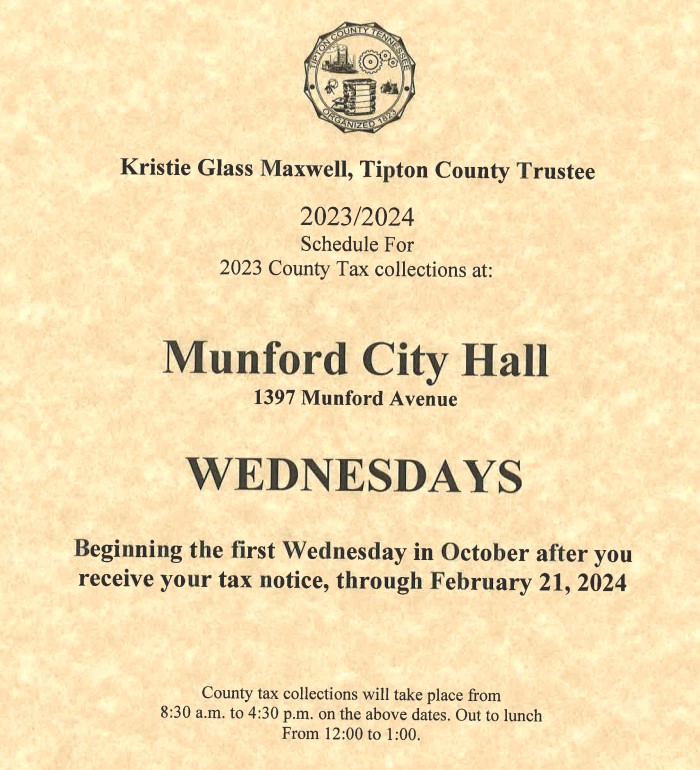 Other ways to pay Tipton County Property tax
You can pay your Tipton County property tax online, by clicking here.
Tipton County is proud to introduce a new self-service multi-function kiosk.  The kiosk located at Atoka Town Hall is conveniently available 24 hours a day/7 days a week.
For more information, please contact the Tipton County Trustee Office at 901-476-0211