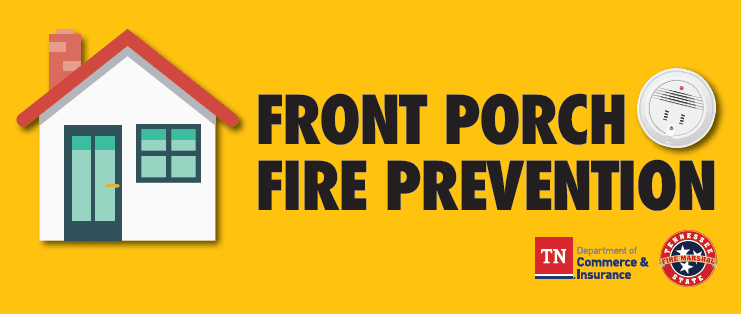 Munford Fire Department  has placed several packets in the lobby at City Hall – Front Porch Fire Prevention.  These packets contain information on useful subjects including Fire Safety Checklist for Caregivers of Older Adults, Smoke Alarms, protecting yourself from wildfires, Electrical Fire Safety and cooking safety.  The better we are educated about fire safety, the better off we all are in reducing the threat of fire.
Our 2021 commercial occupancy fire prevention inspections show a decreasing number of fire code discrepancies vs discrepancies found in previous years.  This is a positive indication that we are eliminating unsafe conditions that could cause or intensify a fire.  The intent of our fire inspection program is not to find fault with customers, but rather to identify those items that could endanger the business, employees, citizens and ultimately, our firefighters, who would be placed in harms way to fight fires that may have been preventable.
Your Munford Fire Department is involved with many of the new businesses coming to our community – including reviewing engineering plans/drawings of proposed new commercial buildings.  This includes recommending the spacing of fire hydrants for maximum effectiveness if needed for firefighting, placing building numbers on the buildings to improve 911 reporting of where a fire occurs,  and whether specific fire detection and or fire suppression systems would be required based upon the type of occupancy being considered.   We use the 2012 International Fire Code which provides the minimum standards for addressing conditions hazardous to life and property from fire and explosion.
We are excited to continue pursuing new technologies and training experiences for our staff so that we can better serve our citizens.