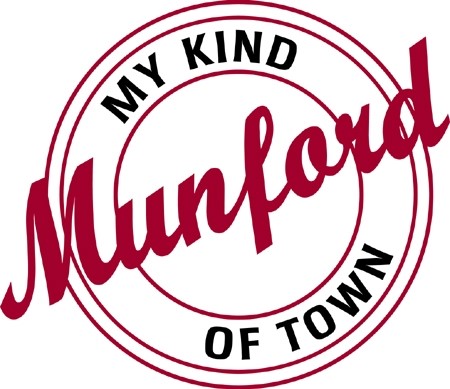 Firefighter Paramedic
Starting Salary $51,546 - $54,585
*Starting salary includes Paramedic Incentive*
The City of Munford is currently seeking qualified candidates for the position of Firefighter Paramedic.
Excellent benefits included such as fully paid health, disability and life insurance, vacation & sick pay, holiday pay, longevity pay (after 5 years) and retirement.
The Firefighter Paramedic is responsible for performing tasks as directed by the commanding officer. These tasks include but are not limited to; delivery of medical care as required by the Emergency Medical Services Division, firefighting and salvage operations, rescue calls, public service calls and other emergency services that protect life, property and the environment.  Some other duties may include but not limited to; routine duties, regular training exercises, delivery of public education, safety and disaster preparedness programs.  Shall additionally perform other duties as directed and required by Command Staff.
Minimum qualifications include; High school diploma. Current State of Tennessee Paramedic certification. TN Fire Commission I & II. Must be 18 years old and hold a current State of Tennessee Driver's License.  Must be able to work 24-hour shifts.  Must pass a written test, physical ability test and an oral interview process.  Must pass a background and driver's license check, physical exam, including a drug test.  Munford resident preferred, but not required.
Firefighter Paramedic job description.
Public Works & Utility Worker
City of Munford is accepting applications for a mid-level PUBLIC WORKS & UTILITY EMPLOYEES.  This job involves operation and maintenance of gas, water, sewer and wastewater treatment utilities serving Munford and nearby communities.  We encourage applicants with experience in natural gas, water or sewer/wastewater treatment and experience in road construction with equipment such as backhoes and trenchers.
Qualified applicants must be at least 18 years old, possess a valid driver's license, and must have a high school diploma or equivalent.  Must have the ability to obtain CDL Class B license. City may also require a water/wastewater certification during your employment. The City of Munford offers an attractive compensation plan based on qualifications and experience, along with full benefits including health, dental and life insurance, vacation, sick leave and participation in Tennessee's state retirement plan.  The City of Munford is an EEO/Affirmative Action employer and does not discriminate on the basis of race, age, sex, religion, color, disability or national origin.
Completed applications can be dropped off in our night drop box at 1397 Munford Avenue, through our drive through or emailed to mpinner@munford.com
Public Works & Utility Worker 2 Job Description
All people seeking employment with the city must complete an application form unless position opening specifically request other form of application and method of submission.  Employment applications shall be accepted in the Human Resources Department during regular office hours only or via email at mpinner@munford.com.  Applications can be found on this page.
It is our general policy to keep the position open for two weeks.  However, in the event an adequate pool of applicants is not established the position could be open longer and close without notice.
The prospective employee must pass; 1.) a background screening that includes a local and national criminal records search, sex offender registry, and verification identity (name, address, social security number and date of birth.) 2.) Drug testing and 3.) General physical exam, if required for the position.