Easter
Annual Easter Egg Drop
Munford Park and Recreation (MPR) reaches out to our neighboring communities of Atoka, Drummonds, Brighton and Covington and invite them to attend this event. There are always several children in attendance and a helicopter drops 10,000 eggs! In addition, MPR distributed around 7,000 more with the help of staff and volunteers.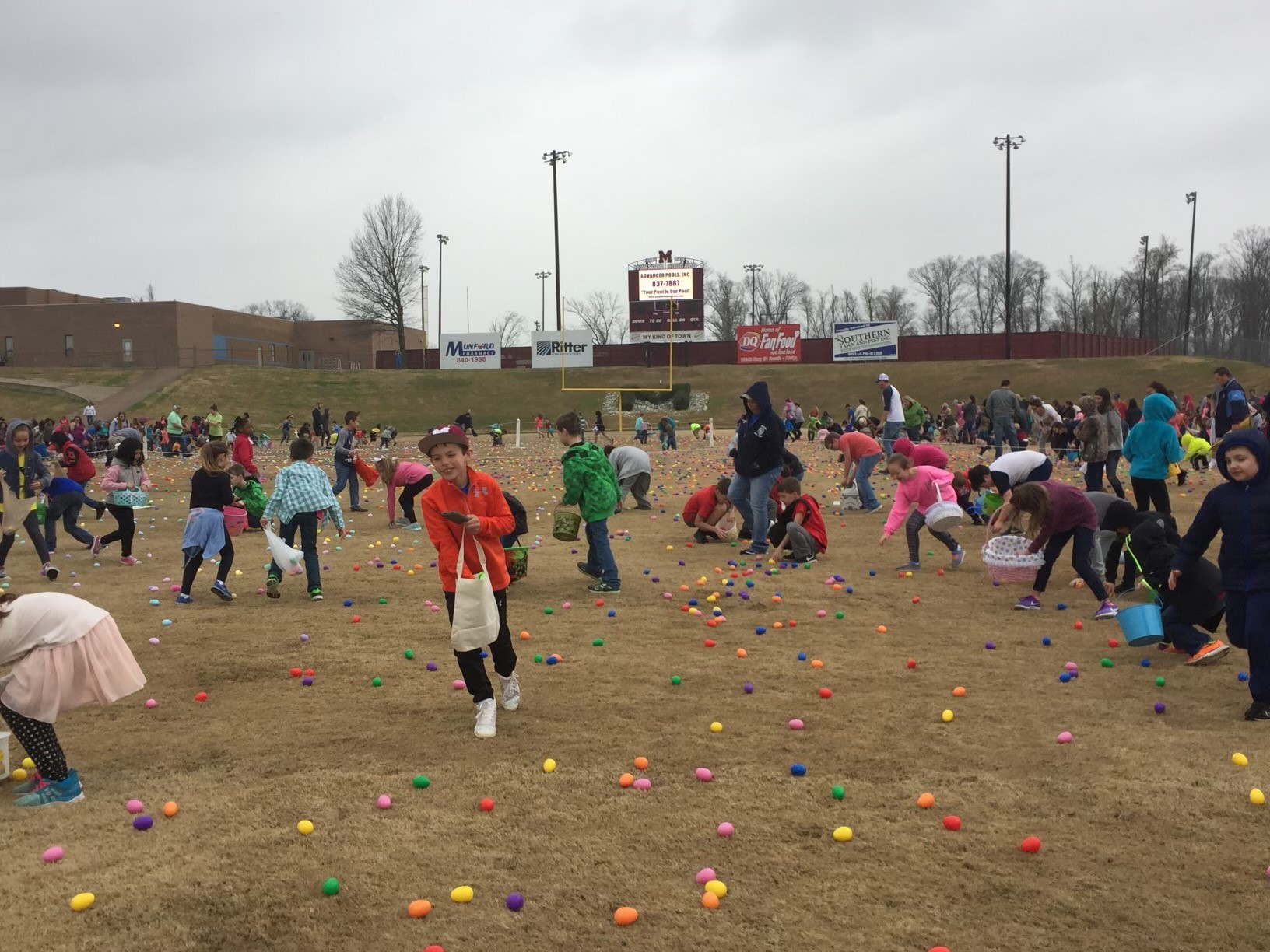 Giving back
As a way to give back, pre-filled eggs are purchased from the Sunny Bunny Easter Egg organization. This is a non-profit organization that provides jobs to 250 people with disabilities. You can visit
www.SunnyBunnyEasterEggs.com
to see their story. MPR is able to purchase them by the case of 1,000 for only $105.00, and ask that you please consider purchasing at least one case! MPR also accepts monetary donations that will be used to purchase "Golden Egg Prizes".
Sponsors
All sponsors will be recognized on advertising and are also encouraged to come and promote their business. Over 10,000 full color postcards with all of the sponsors names and logos on it will be mailed out and provided to all Munford, Atoka, and, Brighton schools. Bring your family, business cards and come out and join the fun!
For more information
Please call 901-837-5965 or email
cyarbrough@munford.com
if you have any questions or to request an invoice. Donations need to be in by February 28th to ensure on time delivery of eggs.